Promotion of Aspiring Talents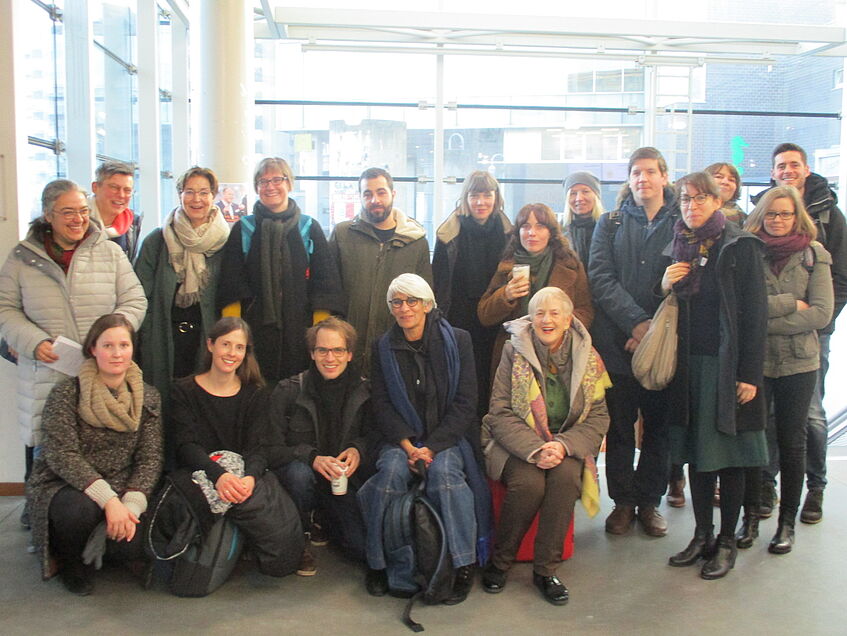 For aspiring scholars and students of Art Universities, here you can find constantly important information like Call for Papers, current conferences and events, which take place on Jelinek, her contexts and more recent developments in the arts. In case you have information in this context, which you would like to make public, please notify us – we are happy to post it on our website. On this website, there are also presented Austrian Funding programmes and grants, in order to support interested aspiring scholars with their stay at the Joint Research Platform. If you are interested in such a research visit to forward your projects and works, to use the archive and the scientific exchange with the members of the Joint Research Plafrom, contact us – we look forward to your participation.
Another possibility to participate in a scientific and artistic exchange, and to present and further your own works and projects, is the regularly held workshops for aspiring talents of the Joint Research Platform. Sign up to our newsletter to get information about our next workshops.
Further more, Austrian and international students and scholars have the possibility to do an internship at the Joint Research Platform. More detailed information about these internships can be found in the section Participation.